Online School Software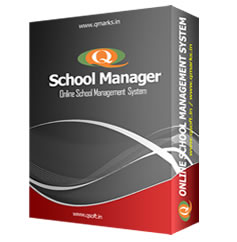 School management software online and offline version with sync facility and mobile application
School Management Software is useful for school of any size. Very easy to use and cost effective software to maintain student transactions, expenses, Exam, Library, examination, transport, hostel etc. Separate login facility for parents and student to check their fee details, personalized notice, progress report etc. Fully customizable with multiuser facility. some features are explained below.
Request Free Demo

Student Enquiries with follow-up.
Student Registration & Admissions
Printing of Registration Fees Receipt As well as Payment Receipt.
Daily Collection Report
Fees Collection & Receipt Printing Module
The Partial payment facility
Fee relaxation facility.
Transport and Hostel Fee Management.
Automatic calculation of pending fee
Provision of fine.
Class Wise Fee Structure
Fee collection by fee heads / Consolidated.
Fees Collection On A Date/ Period
Defaulter List
Financial Accounting: Voucher, Ledger, Balance Sheet, Cash Book etc.
Students Promotion System – Automatic and Manual
Descriptive Assessment of students.
Progress Reports of a Student.
Provision of SMS and Email from program.
Multi user and multi level security.
Login for Parent, Student, Admin and Staff.
Live and Video Calsss.

Product Features

Enquiry Management
To Manage students or parents enquiry with follow-up system.

Student Management
To Manage students Registration Admission etc.

Fee Management
To track student and manage student fee collection.

Employee Management
To manage your teaching and not-teaching staff, their schedule etc.

Hostel Management
Manage your hostel, hostel fee collection, expanses etc.

Transport Management
Manage school transport, transport fee, expanses etc.

Schedule Management
The comprehensive timetable Feature that allows generating, maintaining and monitoring timetables with speed and ease.

Exam Management
Create exams and set various grading levels batch wise and observe the progress of each student.

Administration
Complete Administration Dashboard allow you to manage your school easily, quickly and efficiently.

Report
Audit and manage a variety of reports and have them ready for a quick review whenever necessary.

Email and SMS
Quick way to send messages to any user in the system. Effective communication between administration, teachers, students and parents.

To Do List Manager
Easily manage to-do list for administration, student, parent or school staff or for all, quickly. an efficient way implement what you want.

Reminder and Alert
Birth day, Marriage Anniversary, Important Dates Reminder and also facility to create alert for your team.

Custom Module
if you need any extra module or report, you may ask us to fulfill them.
Visit Also (Product Specific Website )

Product Price (One Time Payment Plan)
Feature

Standard Version

₹ 55,500/ -



Advance Version

₹ 85,500/ -



Premium Version

₹ 1,25,500/ -


Admission
Registration
Enquiry
Transport
Hostel
Fee Collection
Expanse Management
Complete Admistration
MIS Reports
Schedule and Reminder
Student / Parent Login
Class Work Module
Home Work Module
Routine and syllabus
Live Calss
Video Calss
Online Class
Free Classes for Student
Free Mobile APP
Parent Portal
Multiple Login ID
Personalized Domain
Exam Management
Payroll
Document Management
School Inventory
Library
Visitor Management
Online Admission
Online Inquiry
Mobile APP In your Brand

Pay as you go
| | | | |
| --- | --- | --- | --- |
| No. of Students | Standard Version | Advance Version | Premium Version |
| < 50 | FREE | ₹ 200 / Month | ₹ 400 / Month |
| < 200 | ₹ 800 / Month | ₹ 1,100 / Month | ₹ 1,400 / Month |
| < 400 | ₹ 1,000 / Month | ₹ 1,400 / Month | ₹ 1,800 / Month |
| < 500 | ₹ 1,200 / Month | ₹ 1,600 / Month | ₹ 2,000 / Month |
| < 1000 | ₹ 1,400 / Month | ₹ 1,800 / Month | ₹ 2,200 / Month |
| < 2000 | ₹ 1,500 / Month | ₹ 2,000 / Month | ₹ 2,400 / Month |
| > 2000 | ₹ 1,800 / Month | ₹ 2,200 / Month | ₹ 2,500 / Month |