Online MR Reporting Software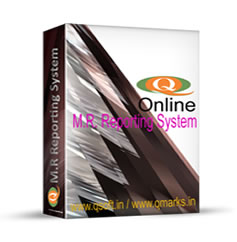 MR/SR Reporting is a truly an online Sales Force Automation (SFA) software for Pharmaceuticals, FMCG and Other trades, which is a territory-wise, hierarchy-based and real-time system that works in 24×7 mode. This is the only Field Force Management and Automation software powered with dynamic features. MR Reporting integrates a Sales Lead Tracking System to list existing customers, potential customers and related products and services. It also builds direct relationship between corporate headquarters, regional offices and the remote medical representative at all level in the hierarchy.
Request Free Demo
Daily Call Reports
Doctor Calls Submission.
Samples & Gifts Distribution.
Stockist & Chemist POB.
Marketing Meetings Info.
Daily Expense Details.
Next Day's Call Plan.
Primary Sales Submission.
Seconday Sales Submission.
Consolidated Stock Statements.
M R Activity Reports.
Visits Disparity Report.
Missed Doctor Calls.
Doctor Samples/Gifts Report.
Target Products Vs Samples Issued.
Core/VIP/Special Doctors Activity.
Auto Generation of Expense Statements.
Auto Calculation of D.A. & T.A.
Editing & Approvals by Managers.
Comparison of Claimed & Approved Expenses.
Password Protected Web Application.
Enabled for Offline Data Analysis.
Details of Channel Partners, like Stockiest and Retailers.

Product Features

Tour Programme
Create and Manage tour programme to manage marketing.

DCR Management
Get reports on daily activities and manage the work in a better way.

Order Management
Manages all order from chemist for smooth business flow. Software helps to channelize orders hassle free.

Sample & Gift Management
Gift and sample management module controls the sampling and increase the efficiency..

Expense Management
Manage all type of expanses like Salary payment,TA,DA, Gift and Sample Exp. etc.

Administration
Complete Administration Dashboard allow you to manage your task force easily, quickly and efficiently.

Report
Audit and manage a variety of reports and have them ready for a quick review whenever necessary.

Email and SMS
Easy and quick way to send messages to any user in the system. Effective communication between administration, Doctor, And Sales force.

Custom Module
if you need any extra module or report, you may ask us to fulfill them. just write to us with detailed explanation and sample if required.

Reminder and Alert
Birth day reminder, Marriage Anniversary Reminder, Important Dates Reminder and also facility to create alert for your team.
Visit Also (Product Specific Website )

Product Price
| | |
| --- | --- |
| Version | Price (INR) |
| Standard Version | 21000.00 |
| Advance Version | 35000.00 |
| Premium Version | 65000.00 |